WP Contractors  Management System are assessed and registered as conforming with the requirements of the   ISO 9001:2015, ISO14001:2015 and ISO 45001:2018.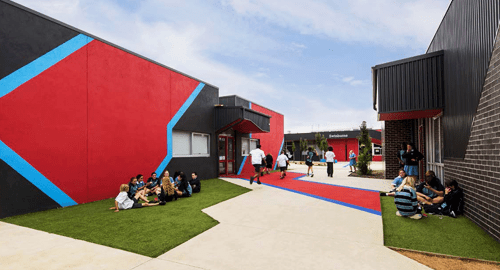 Quality Assurance
WP Contractors Management System are assessed and registered as conforming with the requirements of the ISO 9001:2015, ISO14001:2015 and ISO 45001:2018.
Scope: Certified for Residential, Commercial Buildings and minor Civil Works
Certificate Registration No. 001061-1-AU-1-QES
Quality Management Systems
WP Contractors are Certified for Quality Management Systems, assessed and registered as conforming with the requirements of ISO 9001
ISO 9001 is the world's most widely recognised Quality Management System (QMS). This certification demonstrates WP Contractors ability to consistently provide quality products and services that meet customer and regulatory requirements. Continuous review, implementation recertification and maintaining the ISO 9001 system aligns with our goal to be leaders in the constructions industry and within our organisation.
WP Contractors engages with staff and employees to focus and contribute their efforts towards key improvements and develop systemic management processes, thereby empowering them to be more competent, more dependable and better able to focus and meet our customers' needs.
Health and Safety
WP Contractors are Certified to ISO 45001 Occupational Health and Safety Management.
ISO 45001 OH&S is WP Constructions commitment to the health and safety of our employees, contractors, client representatives and the general public. WPC provides and implements the OH&S Management System and continually reviews and improves it towards eliminating workplace illness and injury.
This includes compliance with relevant OH&S legislation (Victorian OHS Act (2004) and Regulations (2007), codes of practice and compliance codes for construction), AS/NZS 4801:2001 Standard and the Office of the Federal Safety Commissioner
Environmental Management
WP Contractors are Certified to ISO 14001 Systems (EMS)
ISO 14001 Systems (EMS) improves environmental performance, putting environmental management at the heart of WP Contractor's operations to achieve sustainable success. This international standard helps us reduce the ecological and environmental impact with better environmental management. The reduction of waste and energy improves efficiency within the business that achieves the benchmark of increasingly high customer expectations of corporate responsibility, as well as legal and regulatory requirements.
ISO 14001 prepares WP Contractors for the continuously changing business landscape, helping us grow sustainably while reducing the environmental impact of this growth.
In addition to Quality Management Systems, WP Contractors is registered with the Victorian Building Authority – Registered Building Practitioner in:
DB-U 66804 Domestic Builder – Unlimited
BD-M 66805 Demolisher – Medium Rise
CB-L 66806 Commercial Builder – Limited
Methodology Statement
WP Contractors is well placed to secure specialised trades and resources for this project. Our long period of service in Victoria brings many years of professional expertise and the opportunity to deliver cost-effective and quality suppliers.
Commercial construction requires specialised management of human resources to deliver the projects to our client's expectations. To that end, our Project Manager is responsible for all tasks to ensure this occurs. We will then appoint an experienced full-time Site Manager who manages the day to day operations on-site and communicates continuously with the Project Manager and our Office.
The Project manager will be the point of contact for our Company with the Architect and client> He can draw on the resources of our entire Company to ensure the delivery of the project is on time. John Boje maintains a close watch on all projects and remains available to resolve any issues during the program. This process has been proven on hundreds of previous projects, with many satisfied clients, and remains a critical success factor for our Company.
Registrations & Insurance
DB-U 66804
BD-M 66805
CB-L 66806
LSL: 48468
Payroll Tax: 53236619
PAYG Tax: 55 891 085 943
C+BUS: 38366
WorkCover: 16471571
Incolink: 7006177
Vic. Contractors Register: 848330
Public Liability Insurance: ATCCW – 21948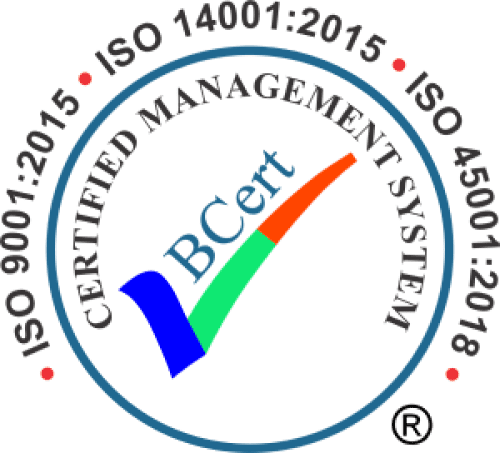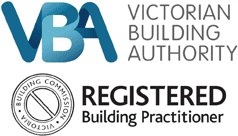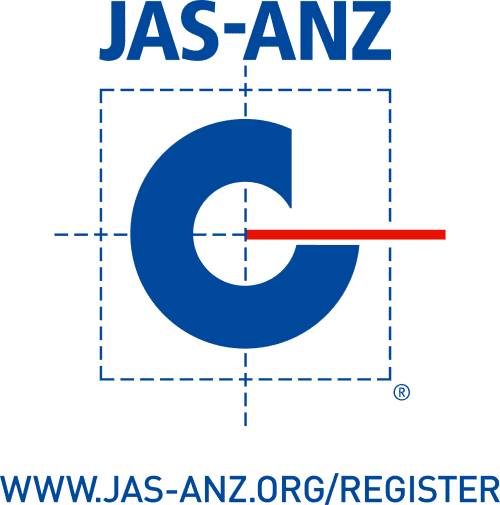 VICTORIAN BUILDING AUTHORITY - Registered Building Practitioner
DB-U 66804 Domestic Builder - Unlimited | BD-M 66805 Demolisher - Medium Rise | CB-L 66806 Commercial Builder – Limited